AUCTION IN SUPPORT OF UKRAINE TO THE BENEFIT OF MEDECINS SANS FRONTIÈRES

Paris, June 2022 - La Maison Daniel Maghen Enchères & Expertises takes action to support the Ukrainian people, by organizing a sale of original comic art and illustration for the benefit of Doctors Without Borders/Médecins Sans Frontières (MSF).

The above event will be held at La Maison de l'Amérique Latine. All proceeds will be donated to Médecins Sans Frontières emergency relief fund. Thanks to this fund, the NGO is able to respond quickly to humanitarian emergencies throughout the world, as is currently the case in Ukraine and its neighboring countries.

« The comic art world is extremely sensitive to the suffering of the Ukrainian people and to the plight of all refugees in current conflicts. We wish to bring our support to MSF, a major humanitarian actor on the ground. » Daniel Maghen

Among the original artwork put up for sale, we can find emblematic figures of both the 9th and graphic arts, among whom Grzegorz Rosinski (Thorgal), William Vance (XII), Jean-Pierre Gibrat, André Juillard, Hermann, Ana Mirallès, Patrice Pellerin, Tibet, Patrick Prugne and Benjamin Lacombe.

This special sale will be presented during a larger auction featuring original comic art and illustration that will be held at the same time. A catalog will be especially designed for this purpose. The artworks put up for sale will be displayed at the Daniel Maghen gallery in June.

« Every donation enables MSF to act independently by responding quickly to crisis situations and by acting as soon as an emergency appears, as it is happening in Ukraine. On behalf of the team of Médecins Sans Frontières, I wish to thank la Maison Daniel Maghen for their help and support through this beautiful operation. » Anne-Lise Sirvain, Médecins Sans Frontières Head of Resources and Partnership Development.

About this sale
In order to donate original artwork and put it up for auction, just contact us by email until May 15, 2022.

About Daniel Maghen
A gallery owner, publisher and expert, Daniel Maghen is a key figure of the comic art market. For 30 years, he has been exhibiting artworks by masters of the 9th art (Bilal, Cosey, Franquin, Gibrat, Rosinski, Juillard, Uderzo, Vance…), as well as new artists (Lepage, Lacombe, Kim Jung Gi…). His gallery features one of the largest collections in Europe, with nearly 10 000 pieces by more than 300 authors. After he had organized emblematic sales in collaboration with prestigious establishments, such as Tajan and Christie's, he founded his own auction house dedicated to comics and graphic arts in 2019.

About MSF
Doctors Without Borders/Médecins Sans Frontières (MSF) is an international humanitarian medical non-governmental organization. It was founded in Paris by a group of doctors and journalists in 1971. MSF provides medical assistance to people whose lives or health are endangered, both in France and abroad. While it mainly focuses on conflict zones, it also cares for people affected by endemic diseases, pandemics or natural disasters, and for those who are denied access to medical treatment. Médecins Sans Frontières is active in Ukraine and neighboring countries. MSF offers medical services in different areas of Ukraine, and continues to deliver supplies to hospitals and clinics, as well to the Ministry of Health, which redirects them to places that need it most.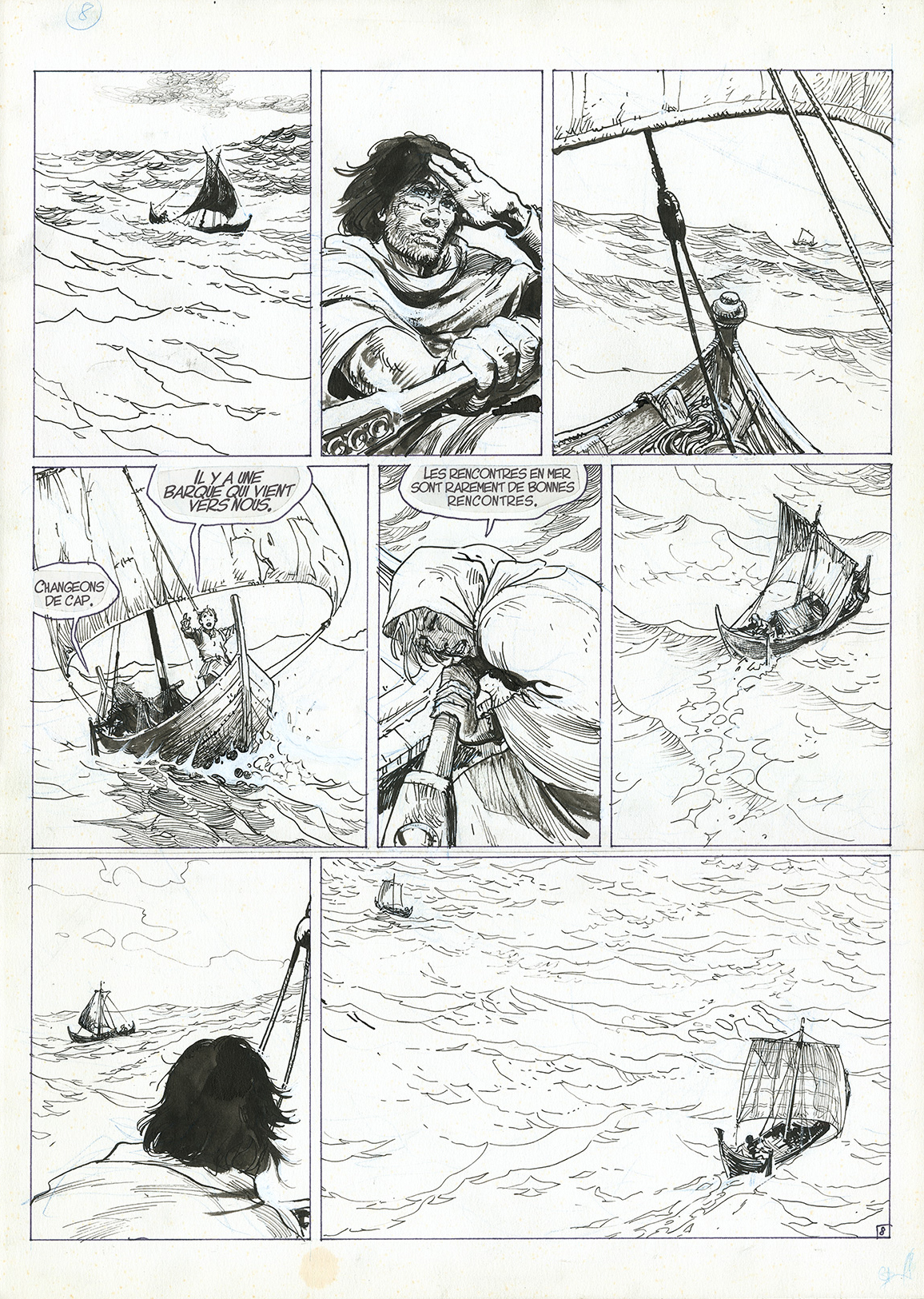 Grzegorz Rosinski
Thorgal, La Cage
(T.23)
Le Lombard 1997
Planche originale n°8
Encre de Chine sur papier
36,5 x 51 cm
Estimation : 8 000 - 10 000 €
William Vance
XIII, Secret défense
(T.14)
Dargaud 2000
Planche originale n°1, signée
Encre de Chine sur papier
36,5 x 51,3 cm
Estimation : 4 000 - 5 000 €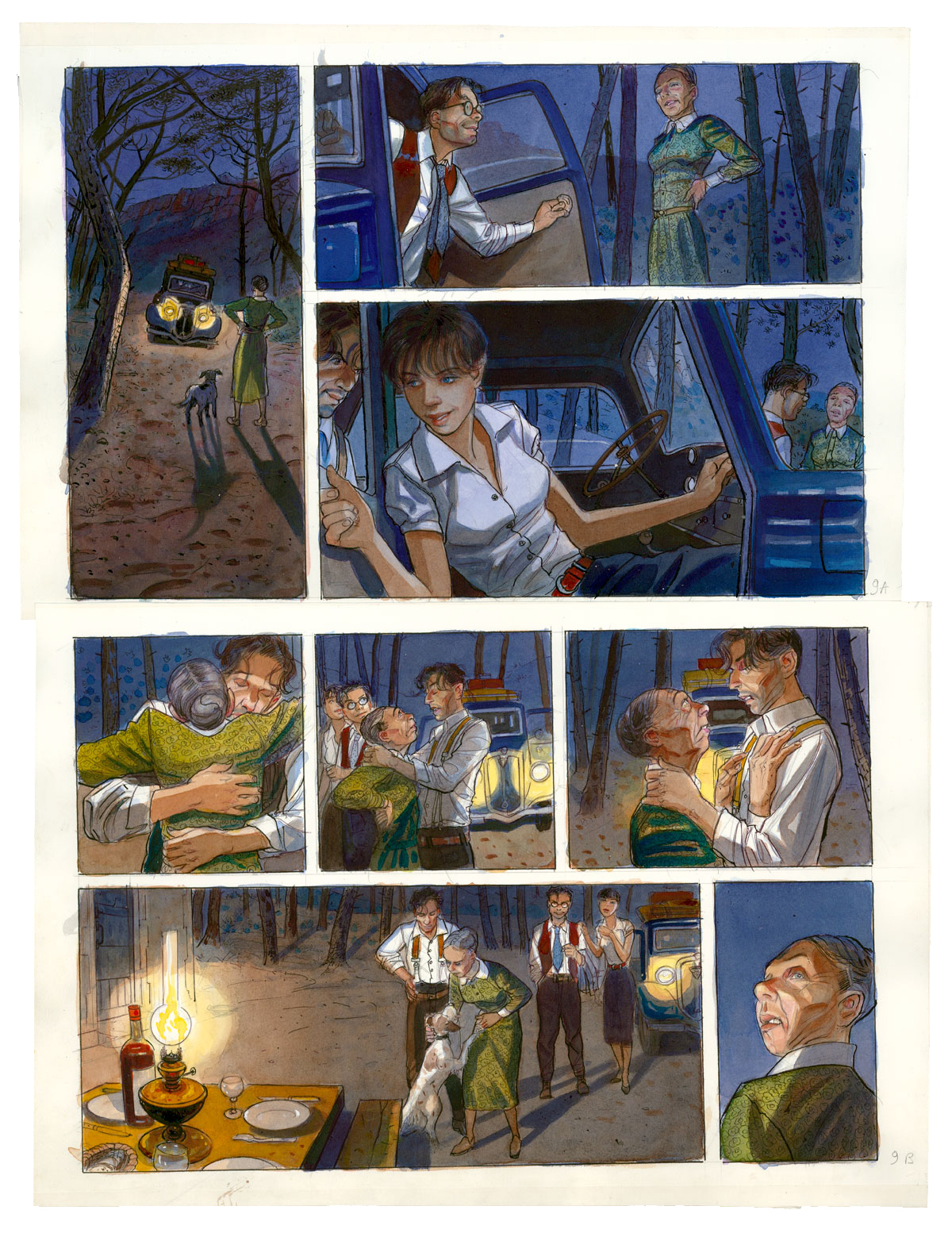 Jean-Pierre Gibrat
Mattéo, Troisième Époque (août 1936)
(T.3)
Futuropolis 2013
Planche originale n°9
Encre de Chine et encres de couleur sur papier
38 x 51,7 cm
Estimation : 8 000 - 10 000 €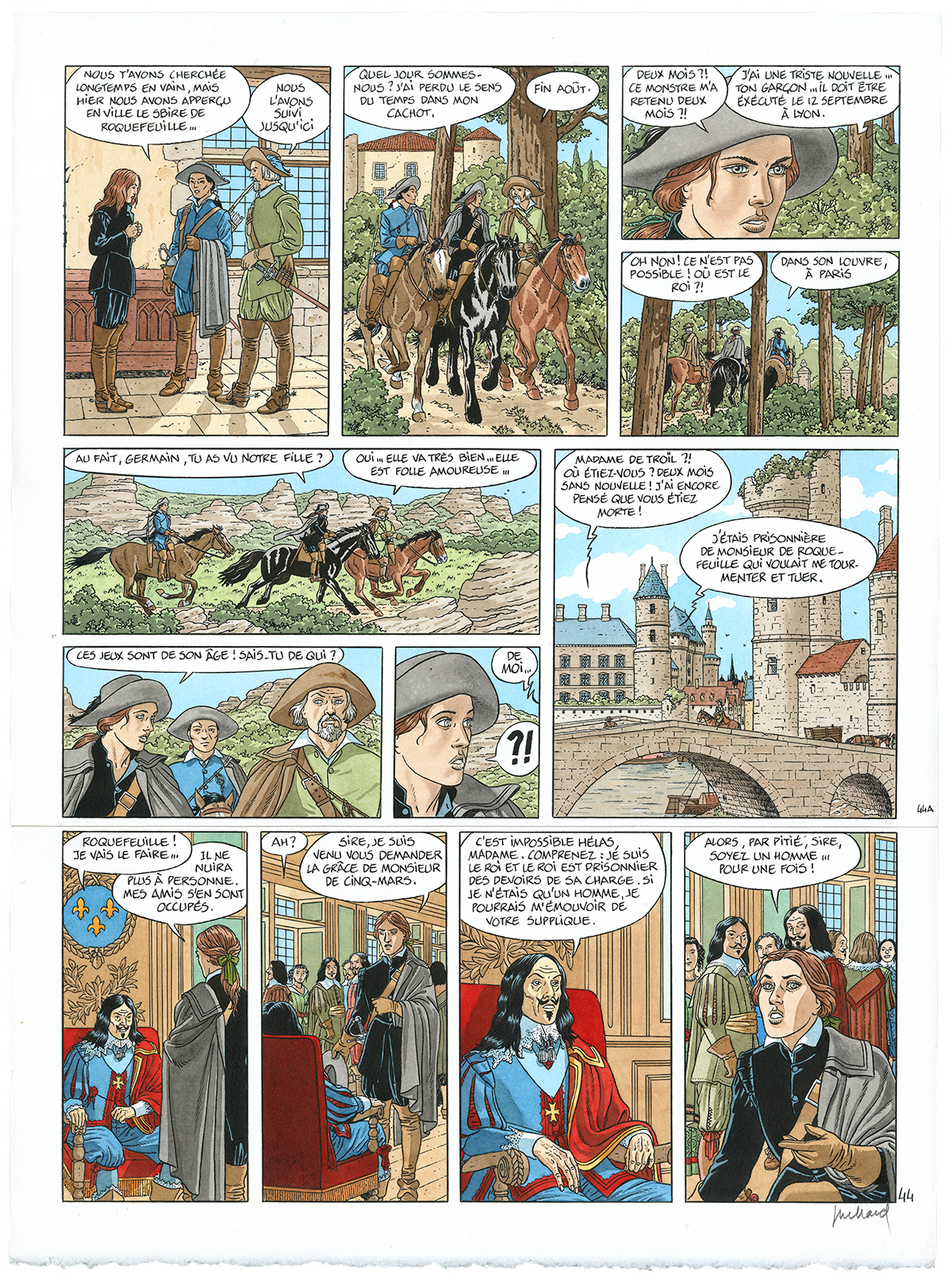 André Juillard
Les 7 Vies de l'Épervier, ... Qu'est-ce que ce monde ?
(T.13)
Dargaud 2014
Planche originale n°44, signée
Encre de couleur et encre de Chine sur papier
35 x 47 cm
Estimation : 7 000 - 8 000 €
Patrick Prugne
Tomahawk
Daniel Maghen 2020
Planche originale n°65, signée
Aquarelle et mine de plomb sur papier
36 x 51 cm
Estimation : 2 500 - 3 000 €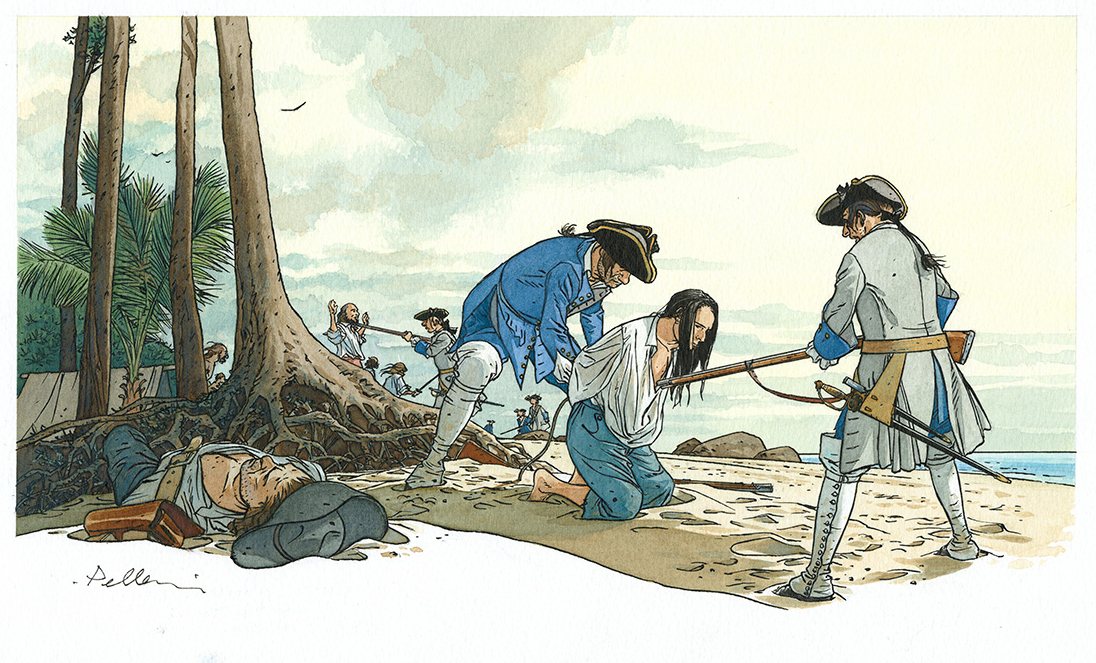 Patrice Pellerin
L'Épervier, Archives secrètes
Dupuis 2006
Illustration originale, signée
Encre de Chine et encres acryliques sur papier
32,2 x 20,8 cm
Estimation : 2 000 - 3 000 €